Your only program to trade up and deposit your lab materials—free!
Yes FREE! Get perks to trade up and deposit your lab materials with abm's abmXchange Program. The only program designed for you to get more out of your developed technology.
If it's made, let's trade! Select an option below to get started:


Welcome to abmXchange where our lab is yours! If you have materials in your lab that you no longer use, why not trade it up for something new to use in your next research project?
Our program is designed to allow you to exchange your developed technology for one of abm's materials. It is a one-to-one material swapping program: a cell line for a cell line, a plasmid for a plasmid, or an adenovirus for an adenovirus.
Deposit your technology at abm for safety and allow our platform to bring forth your technology to the community for research use. In return you will receive benefits such as:
•

Cut down on your research costs
Get a FREE abm material with a complete one-to-one transfer. Exchange your material with us and receive an approved abm material to use (research use only).
•

Keep your materials safe in a backup storage
Deposit and get access to your technology with lifetime storage in abm's facility. Get depositor perks to access your material when you need it after enrollment into the abmXchange program.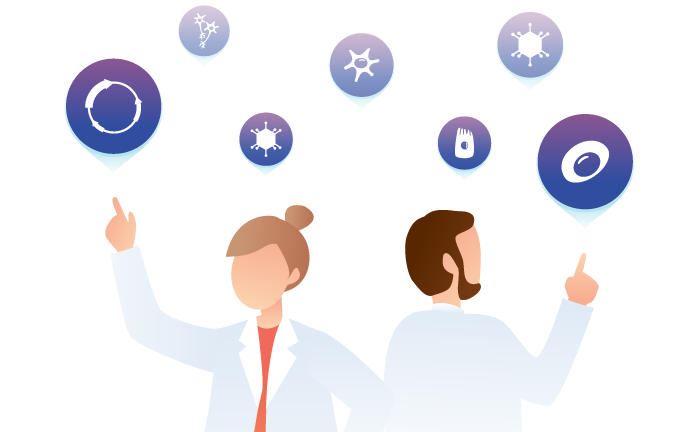 •

Accelerate discoveries in the scientific community
Let us help you make your research, lab and technology more visible to others on our platform. Your technology will be made available worldwide with our extensive network.
Trading up your existing lab materials is simple:
1. Submit
Pick your developed technology and begin filling out your submission. Let us know more about you and your technology!

2. Pick
Browse our catalog for cell lines, plasmids, or adenoviruses and select an abm material for trade.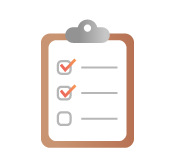 3. Review
Your submission will be reviewed for approval by the abmXchange team.

4. Approve
If your technology is approved for exchange, you will receive an email notification. You can then deposit your material at abm's facility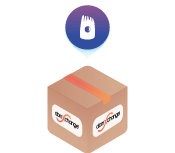 5. Receive
Sit back and relax as we take care of shipping your free abm material to your lab.
6. Share
Your technology will now be made available to other scientists in our community!